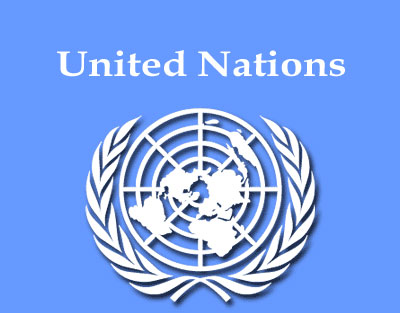 The United Nations called Monday for an immediate end to clashes between Myanmar troops and ethnic Kachin rebels which have trapped hundreds of people including schoolchildren in a remote area with limited food and shelter.
Skirmishes have affected at least 2,300 people in the Bhamo-Mansi area, among them many who had already been displaced by previous fighting, the UN said in a statement from Yangon.
The agency expressed particular concern for some 700 pupils after their boarding school was surrounded Saturday by Myanmar troops.
"These students and their teachers... were surrounded and blockaded inside the school compound but an appeal by the Catholic Church led to their release," later that evening, the UN said.
"The latest battle has also affected internally displaced persons (IDPs) located around the area... these IDPs have been displaced by earlier skirmishes," it said, calling for an "immediate cessation of hostilities" to allow humanitarian access.
Fighting in Kachin, near the northern border with China, erupted in June 2011 when a 17-year ceasefire crumbled. It has displaced some 100,000 people.
The Kachin conflict -- along with religious unrest elsewhere in the country -- has overshadowed widely praised political changes as Myanmar emerges from decades of military rule.
President Thein Sein's reformist government has reached tentative peace deals with most major ethnic minority rebel groups in the country, which has been racked by civil wars since independence from Britain in 1948.
Despite talks, peace in Kachin has so far remained elusive, thwarting government efforts to cement a nationwide ceasefire which would burnish its reform credentials.
Speaking in Yangon, the Kachin Independence Army's second in command confirmed the clashes around the school in Nam Lim Pa village near the Chinese border.
General Gum Maw said Myanmar troops entered the area with a relief convoy and "fighting broke out".
"The fighting has been on and off, they were fighting yesterday (Sunday) and also today as they are close to our forces," he told reporters.
But he said the clashes would not derail the tentative peace process, with talks between the government and an umbrella organisation representing several ethnic groups due in December.
On Monday the United States embassy announced a new $25 million relief package for victims of violence across the country, including in Kachin where it will provide food, healthcare and shelter to the displaced.
hla/apj/sm
http://www.globalpost.com/dispatch/news/afp/131118/un-calls-immediate-end-new-kachin-clashes